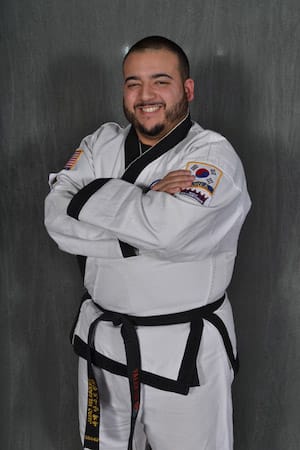 Master Jairo Velasquez
Master Jairo is a 4th Degree Black Belt and a chief instructor at our Meriden school. He began his training at Valentin Karate in 1998 and is a certified WTSDA Instructor and an International Center Judge. He has an associates degree in Criminal Justice.
Valentin Karate has helped him grow as a whole person. It has helped him build confidence in himself and it has given him the ability to help other as Valentin karate has helped him.
Master Jairo also works as a part-time supervisor for Allied Universal Security.
In his spare time, Master Jario loves spending time with his family, friends, and significant other. He loves cosplay and Power Rangers along with costume and prop making from his favorite shows/movies.