Learn Self-Defense With Traditional Korean Karate In Our Adult Martial Arts Classes
What goals do you have in mind? Effective self-defense skills? Weight loss and strength gains? Maybe just some reduced stress and boosted energy?
At Valentin Karate, we've got all that - and so much more.
Our Adult Martial Arts classes are built on the skills and strategies of Tang Soo Do, a traditional Korean Karate form that can challenge your body and your mind and help you stay safe in any situation.
Join us here in Meriden or simply fill out the short form on your screen to learn more!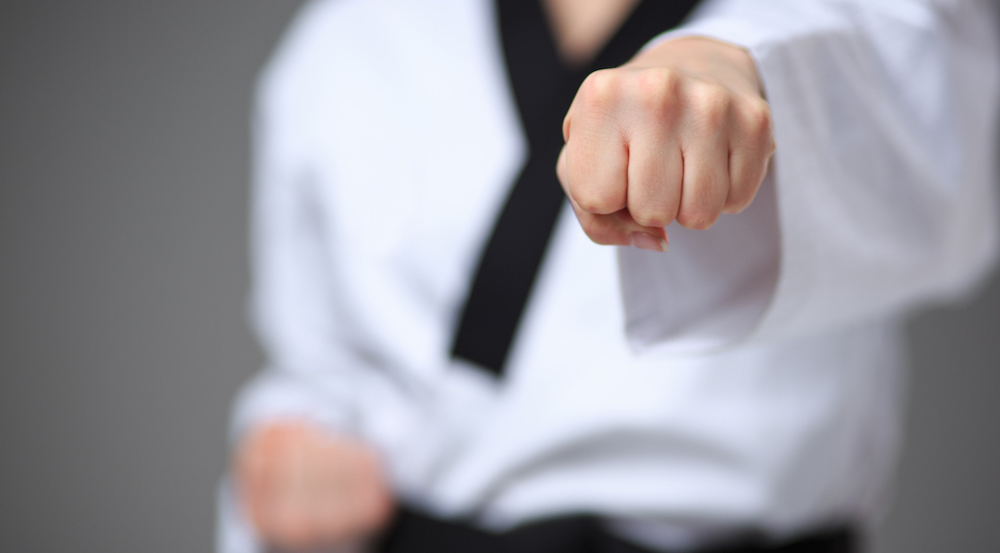 What Can You Expect From Our Adult Martial Arts Classes?
In our system, it doesn't matter if you're a complete beginner or an accomplished martial artist. We're helping people all across our community find success with a step-by-step approach.
Our Adult Martial Arts class relies on professional instruction and ongoing support to help you build your skills one step at a time. We'll challenge you with something new every time you train and we'll make sure you feel great about your accomplishments along the way.
At Valentin Karate, we're working hard to offer Meriden the best:
Striking and self-defense skills
Motivation and encouragement
Instruction and support
Focus and attention to detail
In No Time, You'll Notice The Benefits In All Aspects Of Your Life
We know how important it is to stay active and challenge our bodies. But how much fun is it to waste an hour on the treadmill?
At Valentin Karate, we're giving you a chance to develop total-body strength and fitness with a focus on maintaining your motivation every step of the way. Our Tang Soo Do training can keep your heart racing and push you to give us everything you've got.
After just a few sessions of our Adult Martial Arts training, you'll begin to enjoy:
Improved strength and speed
Lean muscle toning across your body
Boosted energy levels in your daily life
Incredible self-confidence in everything you do
Don't Miss Out On The Best Adult Martial Arts Classes In All Of Meriden
If you're ready to change the way you train, we have the answer here at Valentin Karate. We're helping teens and adults all across Meriden thrive with professional instruction and dedicated support. All experience levels are welcome.
Fill out the short form on your screen to learn more about our Adult Martial Arts classes and everything else we have to offer.
Our Adult Martial Arts Classes Are Located In
Meriden
Plantsville
Berlin
Middlebury