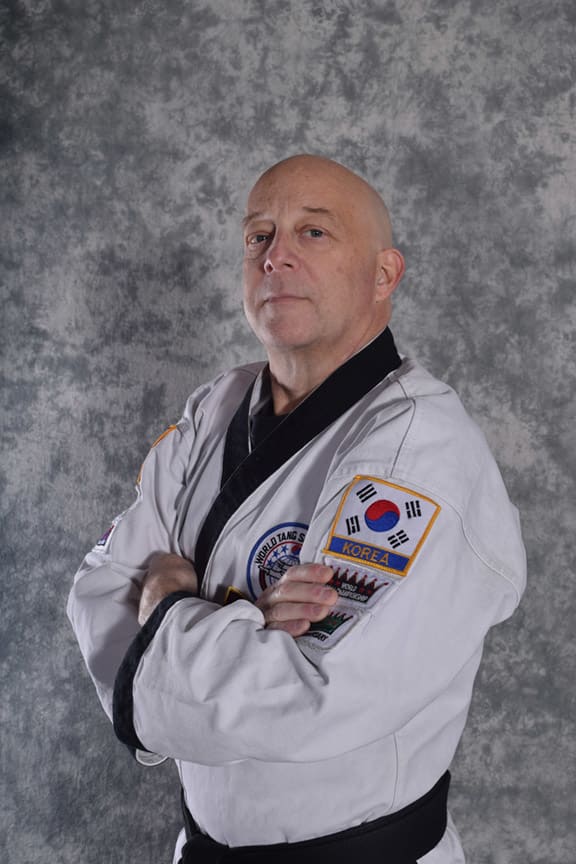 Jim Lowery
Mr. Lowrey is a 3rd Degree black belt and is the chief instructor in Plantsville. He started training in Tang Soo Do in 2011 after his children started but has previously trained in other martial arts disciplines. He is also the co-captain of the winning competition team. He has been awarded 1st place in sparring at regional championships, 2nd place in sparring at World Championships and has coached several regional and world champions. He also has degree in security management from the University of New Haven.
Valentin Karate has helped him become a better person by giving back to the community and furthering the growth of our youth.
Mr. Lowrey also has worked Regional Security Manager who specialized in executive protection and risk assessment.
In his spare time, Mr. Lowrey loves spending time with his family, wood working and MMA fighting.