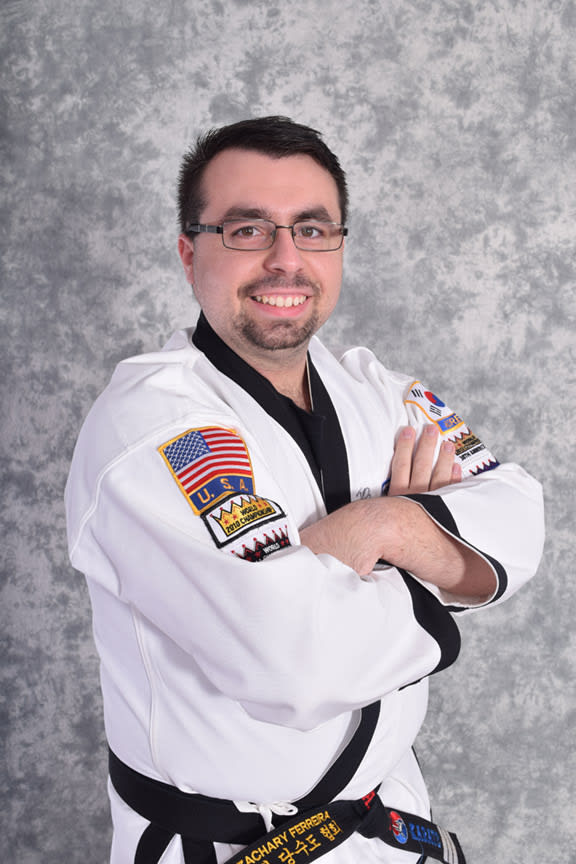 Zach Ferriera
Mr. Zach is a 3rd degree black belt and an instructor at our Meriden and Berlin location. He started training in 2008. He has an associates degree in liberal arts.
Valentin Karate has helped instill life lessons like self-discipline and respect to get him where he is currently in life. Without these lessons, he wouldn't be getting the grades he gets at school while getting closer to his life goal of becoming a physical educator. Without the massive amounts of perseverance he has gained though karate, I would not be able to push myself to reach for these goals
Mr. Zach also works as an Amazon associate and is a Summer Camp counselor for our Inspire Summer camp.
In his spare time, Mr. Zach is the treasurer for the PE club at CCSU and a student Rep for CCSU w/CTAHPERD (Connecticut Association for Health Physical Education Recreation and Dance). He also enjoys watching YouTube and doing collectibles, swimming, and being with the ones he cares about the most.